Square basin with handles
QuadraLogic
More capacity on less space…Smart!
Spectacular basin with anatomic handles that makes the handling of weight easier and comfrotable, beautifully textured on the external surface with forms that resemble water drops and a very glossy interior to avoid that dirt can acumulate.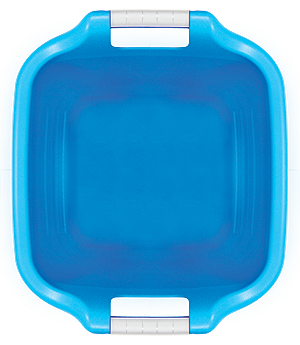 Basin
QuadraLogic
Square form usually found only on smaller basins without handles is a very unique characteristic of this line of basins, that makes possible to put more volume on the same space that a smaller capacity round bassin would take.
Its very smooth and round handles adapt to your hand ensuring the best comfort even when carrying some weight.
Comprehensive color range