Table
Fortaleza
Utility, design, resistance and lots of style.
Metallic legs, and lots of space for your legs.
Table
Fortaleza
With metallic legs

Shown in the image with 4 MaxiBancos (MaxiStool), Fortaleza Tables are manufactured using very high grade Polypropilene that includes anti UV treatment to protect it´s resistance and beauty for long time even when they are  exposed to the weather, is also very usefull to use inside home, for a party or simply when some friends decide to show up.
It´s modern design with mettalic legs integrated on the very  corners allow  more comfort because of the big space for your legs.
The Table Fortaleza has a central hole with a removable lid for passage of the Sun Guards tube when it is needed. The legs of the Table can be very easy removed for storage, but if needed they can simply stack over another just with a slight rotation.
Know the advantages of Fortaleza table
All you need is in the box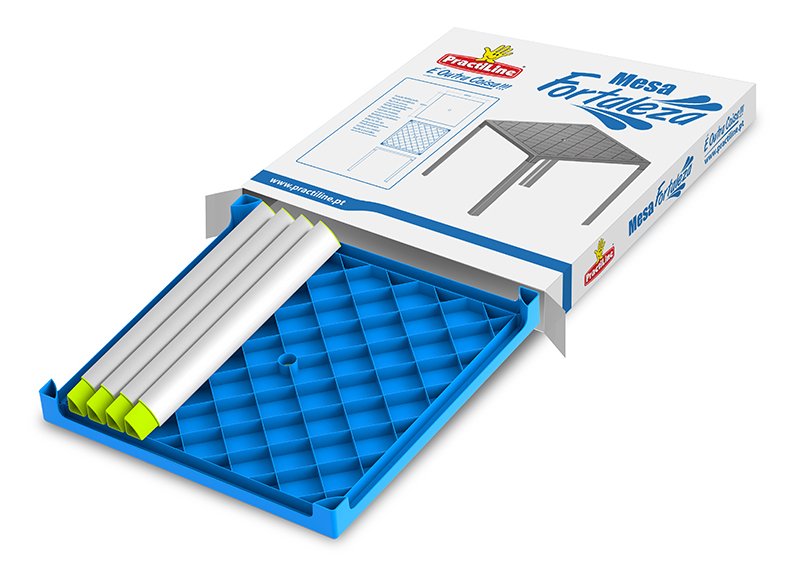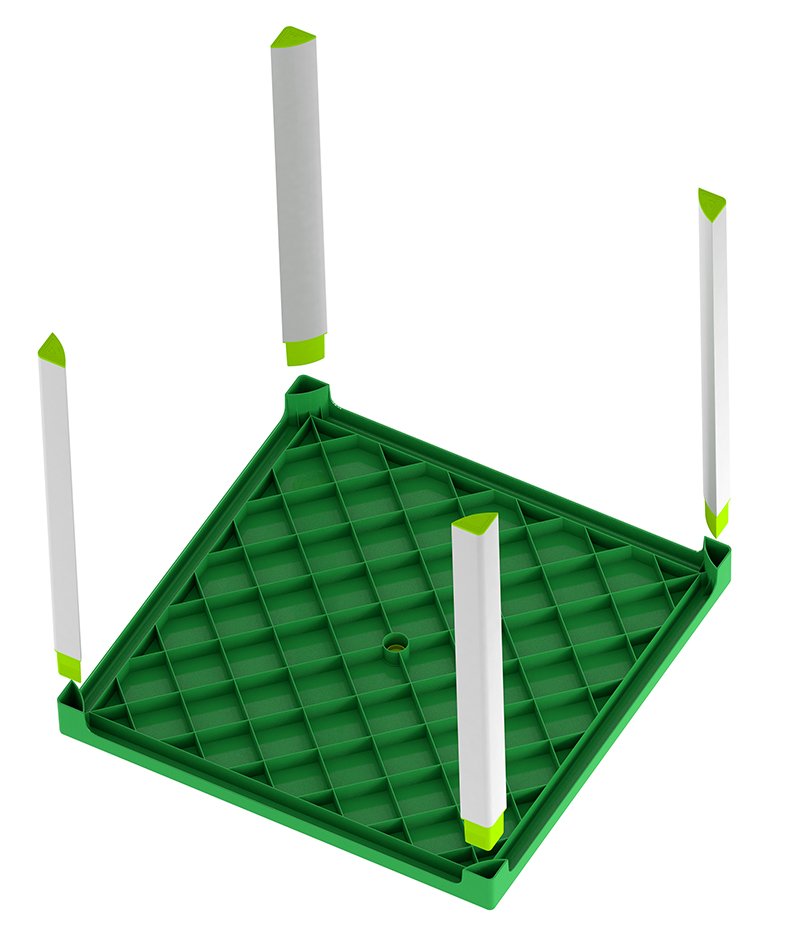 They can be joined perfectly one next to the other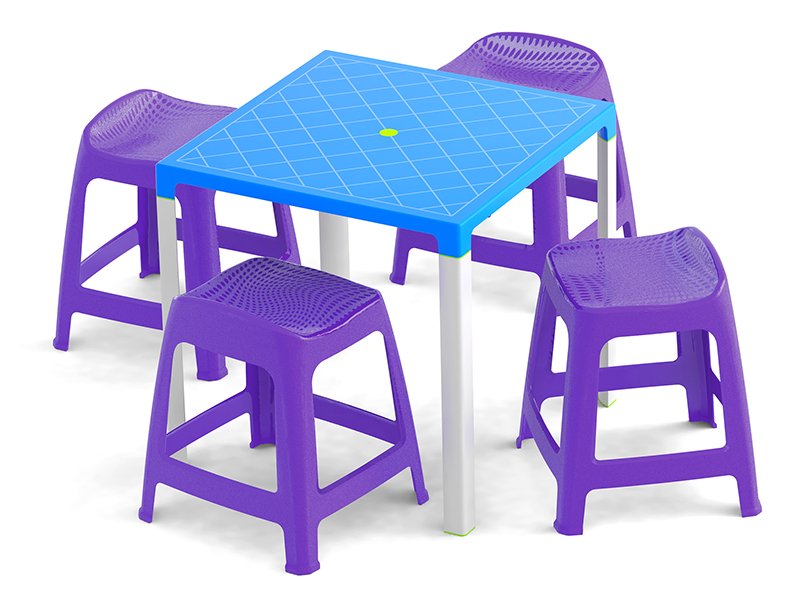 They stack in very small space