NatureLine
All material used in Practiline to manufacture our products, is recyclable. All the material we recycle from our process is reused in the lines without any compromise on product quality, because we recycle it very carefully without mixing materials that should not be mixed and without allowing any contamination of materials in the process.
In NatureLine we use recycled materials in some parts where we can without compromising quality or safety of use for the end user. This material is mostly recycled material from us, but also from some reliable suppliers who offer us guarantees.
NatureLine line of products can be recognized easily by its black color, as well by  the equal label across the whole range. The NatureLine is manufactured in black due to the inability of pigment raw materials that are recycled from different colors.
We say that some of the products are manufactured from recycled material because all the parts that are the colors of our usual ranges are produced with original raw material, only this way we can ensure the beauty and durability of colors that Practiline offers.
Spectacular 110 liter box with 2 latches, six directionable wheels and a little lidled container on the lid for anti-moth or aromatizers.
Resistant 52 liter box with integrated lids that make easy tomove with the lids on.
Available also without lids
The resistance and versatility of our Forte Box but with one unique lid.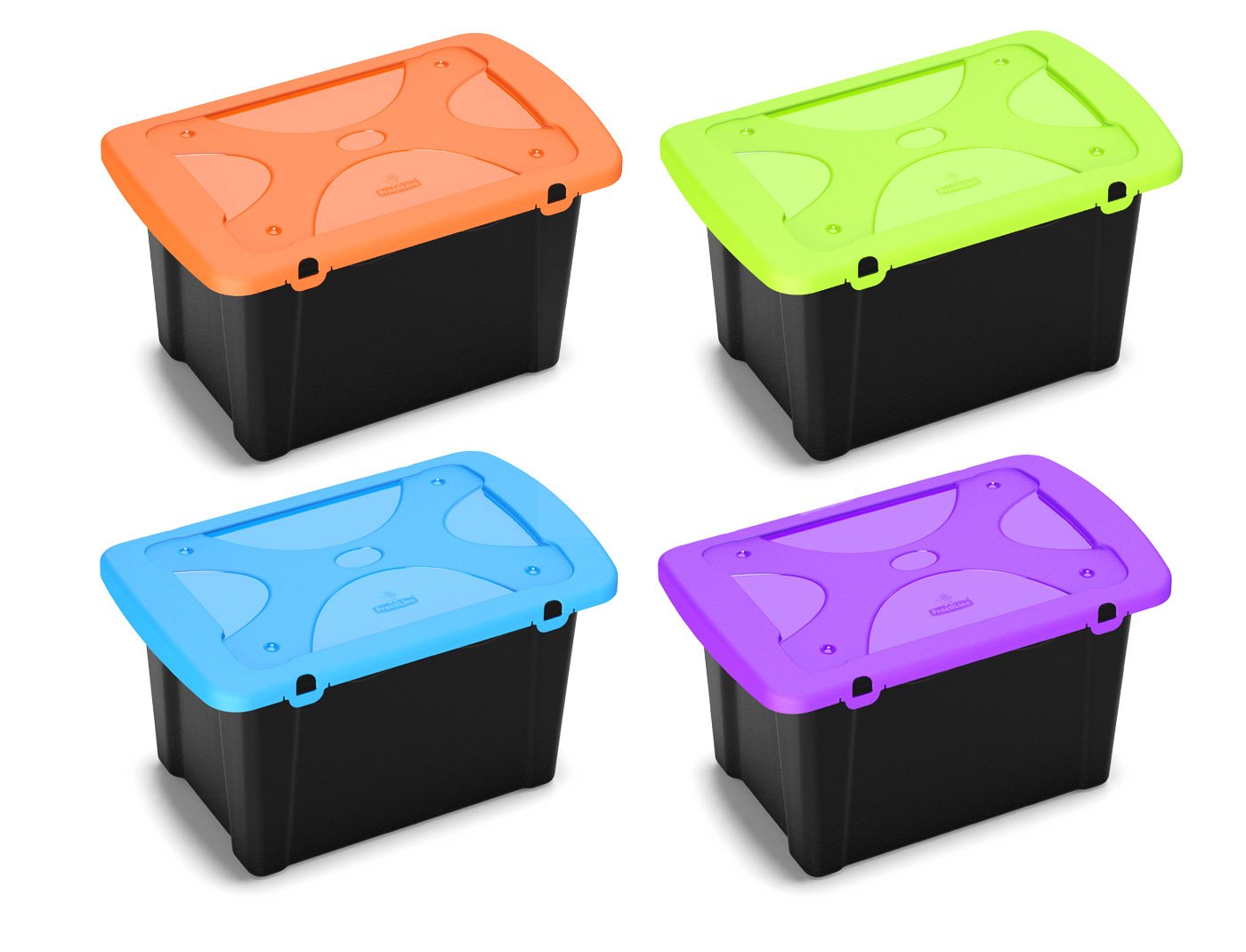 Spectacular 47 liter container with safety locks ideal for garbage or to store animal food.
Oval 12 liter bucket with ultra resistant  and ergonomic polypropilene handle and protected wringer.

Oval 12 liter bucket with ultra resistant  and ergonomic polypropilene handle and super efficient wringer.
Oval 10 liter bucket with ultra resistant polypropilene handle and high efficiency wringer.
Round 10 liter bucket with polypropilene ultra resisteant and ergonomic handle.
Our beautiful and practical QuadraLogic bassins  but with recycled material.
Available in 16 , 24 and 36 liters.
Our friendly and practical QuadraPractic bassins but with recycled material.
Available at 6 and 9.5 liters